Handy first aid tips for you and your family
Accidents and mishaps are part of everyday life. Here are some handy basic tips on how to deal with those small first aid emergencies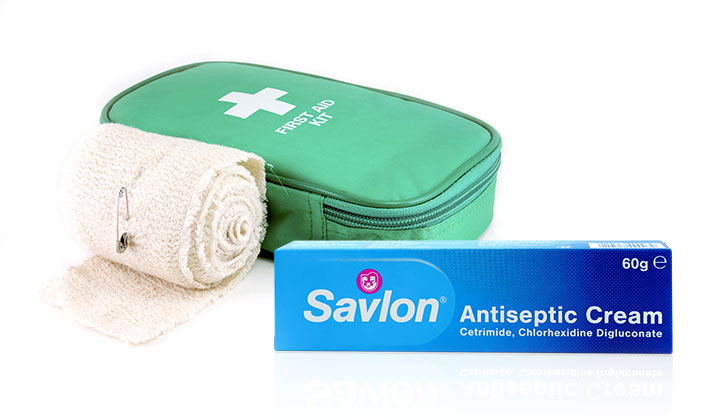 First aid checklist
Alcohol-free cleansing wipes or sterile gauze for cleaning the wound

Savlon Antiseptic Cream to cleanse and treat the wound and help prevent infection

A selection of plasters and sterile gauze in a variety of different sizes and shapes

Scissors and sticky tape for applying dressings or bandages

Savlon Bites & Stings Pain Relief Gel to relieve the discomfort of insect bites or stings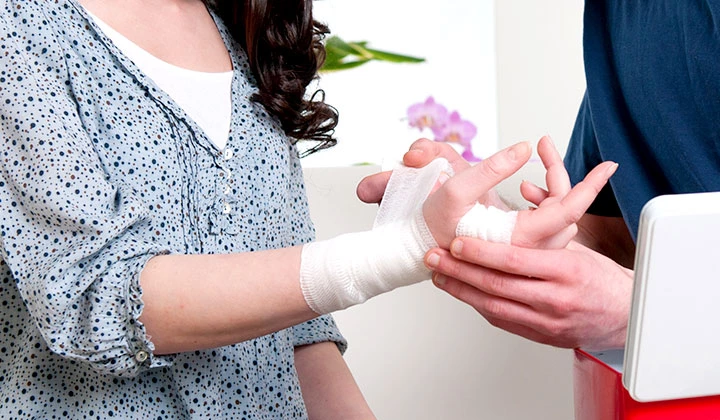 First aid tips
Ensure all wounds are thoroughly cleaned and make sure any grit or dirt is removed

Use Savlon to help cleanse and treat the wound and help protect against infection

If required, apply a plaster or dressing to keep the wound clean and dry

Clean the wound, apply antiseptic cream and change dressings daily

For burns, cool the burn as quickly as possible with cool running water
Caring for your skin - we've got it covered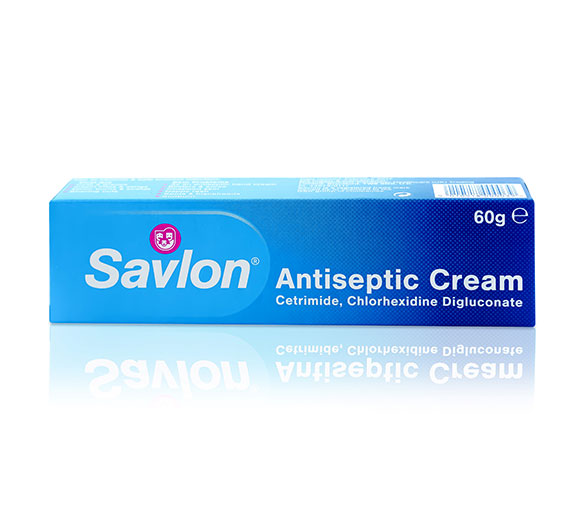 Cleanse your skin and help prevent infection
Savlon Antiseptic Cream is suitable for both adults and children to cleanse and reduce the risk of infection in minor wounds, cuts and grazes, and superficial burns.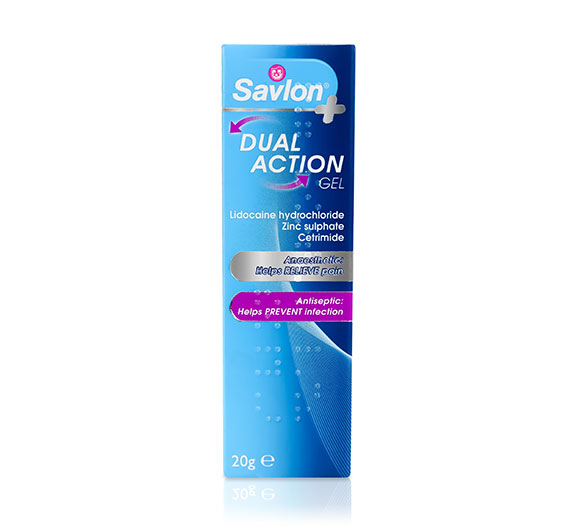 Relieves pain and helps prevent infection
Savlon Dual Action Gel contains antiseptic and anaesthetic to help prevent infection and relieve pain or skin irritations.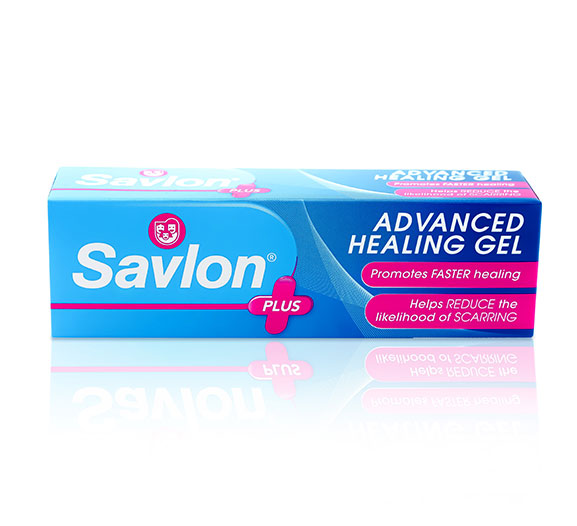 Promotes faster healing and helps reduce the likelihood of scarring.
Savlon Advanced Healing Gel helps soothe the pain of minor wounds and superficial burns. Its hydro-active colloid gel creates optimal healing conditions, reducing the likelihood of scarring.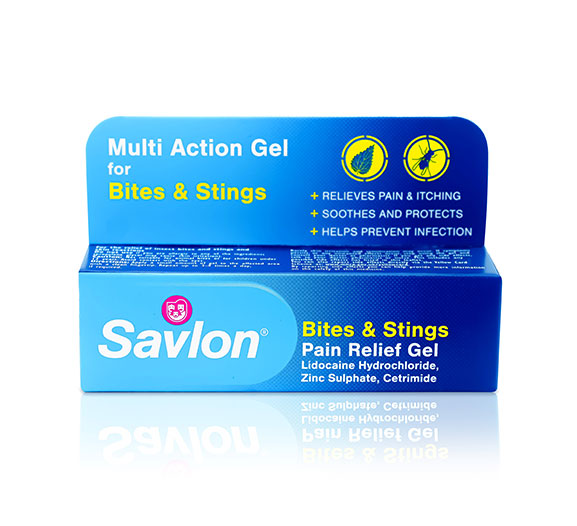 Relief from insect bites and stings
Savlon Bites & Stings Pain Relief Gel is a multi-action formula which soothes, protects and relieves the pain and itching caused by insect bites and stings, so you can get on with your day.