Camping is becoming an increasingly popular way to enjoy some time off and spend quality time with the family! Your first steps to camping will include making a personalised list, checking your gear and booking your campsite before travelling. 
So whether you're an experienced camper or pitching a tent for the first time, this camping checklist can be used to ensure you're travelling with everything you need for the whole family.
Tips for booking your campsite
Most Campsites will usually charge per adult, child and vehicle so this is something to bear in mind when choosing your site as the cost can quickly add up.




 

If you're travelling with a furry friend, it's best to check that the campsite allows pets as this is not always permitted.





Make sure to check the campsite rules on their website as they often have restrictions on the size of the tent you are allowed to pitch, which may be limiting if you have a large family.





It's handy to look out for campsites that allow you to hook up to electricity mains but this will, of course, come at an extra cost.





Why not go back to basics and channel your inner-scout by booking a campsite spot with a fire pit to cook your food.





If you're given the choice to pick your camping spot on a map, our top tip is to choose a place not too far away from the toilet block (but probably not right next door!).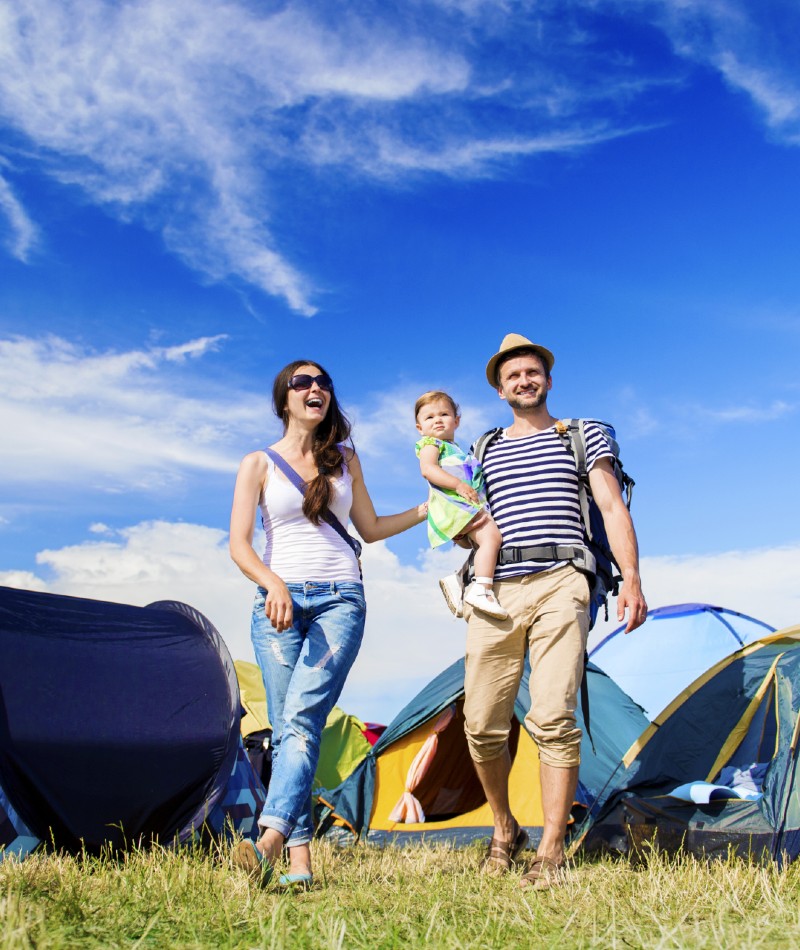 Popular campsites in the UK
In order to find the perfect campsite for you and your family, The National Trust is a useful website to browse through a variety of locations, from coastal sites to the mountains. Most campsites will include an amenity block with toilets, showers and washing facilities plus taps to replenish your drinking water supply.


Here are some of the most popular family camping sites in the UK: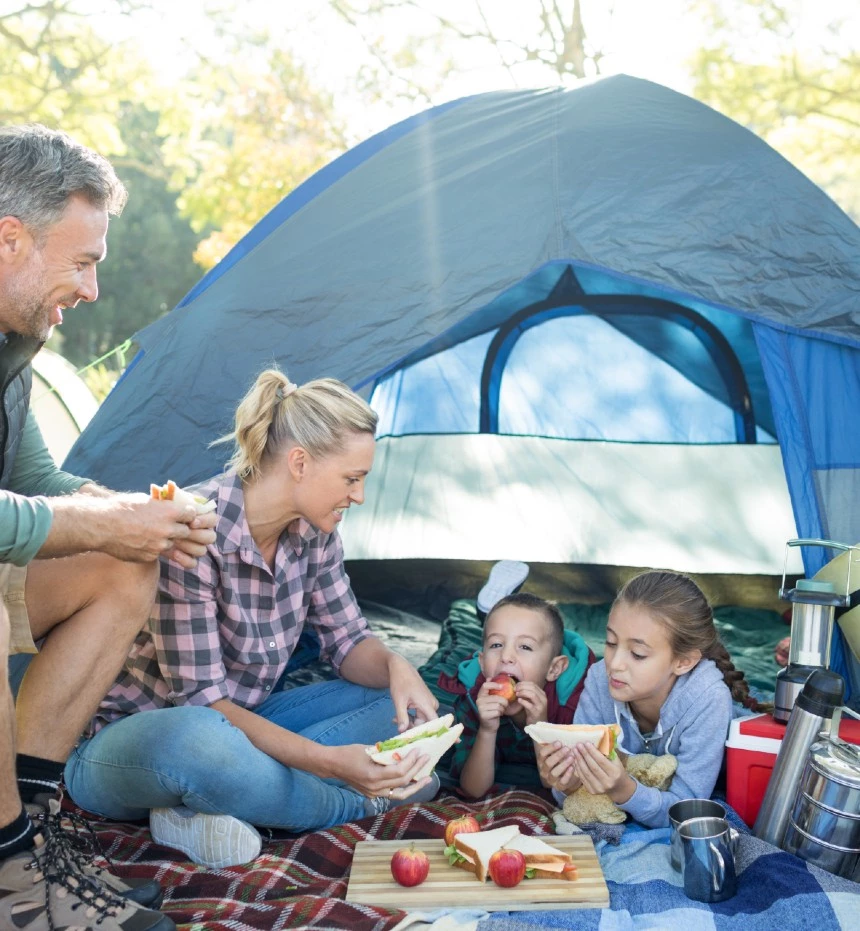 Camping checklist: hygiene, cooking, clothing etc.
Campsite essentials
Booking details and tickets

Camping travel insurance

Breakdown cover details if you're travelling far
Setting up
Tent (Size depending on how large your family is)

Mallet and spare tent pegs

Tent repair kit

Sleeping bags

A sleeping mat/ air mattress/ camp bed

Pillows

Lantern/ torch (& spare batteries)

Windbreak for privacy

Powerbank
Hygiene
Bin bags

Wet wipes/ cloths

Washing up bowl

Sponges and washing up liquid

First aid kit including Savlon antiseptic cream
Insect repellent and sunscreen

Toilet roll

Antibacterial handwash/ hand gel

Toiletries (Soap, shampoo and deodorant)

Toothbrush and toothpaste

Towels
Cooking
Camping stove and fuel

Matches/ lighter

Cooking pans and utensils

Plates, bowls and mugs (unbreakable)

Tin and bottle opener

Cutlery

Water carrier to fill up at the campsite tap

Camping chairs

Camping table

Coolbox

Food and drink 

Disposable BBQ

Quick and easy food for the first night (e.g. pot noodle or beans)
Clothing
Hat and gloves for colder nights

Lightweight and fast-drying clothes

Sleep wear

Waterproof coat and trousers

Sun protection and sunglasses

Spare underwear and socks

Suitable footwear (including wellies and flip flops that you can easily slip on and off when going in and out of the tent)
Avoiding insects when camping
One part of camping you can't avoid is the inevitable amount of bugs and insects that surround your tent. Although there is no certainty they will cause any disruption to your trip, it's best to be prepared in case! 
Most insect bites, such as mosquito bites, will only cause mild discomfort but the nuisance and irritation can be inconvenient. To ensure the small critters don't invade your sleeping space, keep your tent zipped up at all times. Most tents will have a built-in mosquito net to keep a nice airflow throughout the tent without letting in any unwanted visitors. 
If you do end up getting bitten during your trip, you can be prepared and protected from the nuisance of pain and itching with Savlon Bites & Stings Relief. Our multi-action formula soothes, protects and relieves the pain and itching caused by insect bites and stings.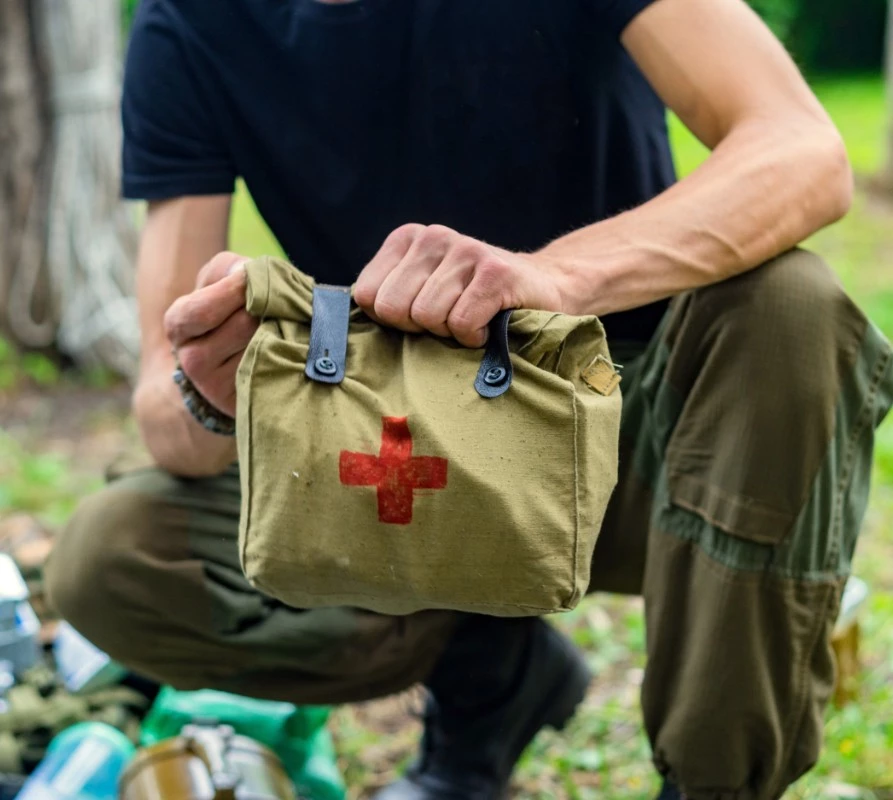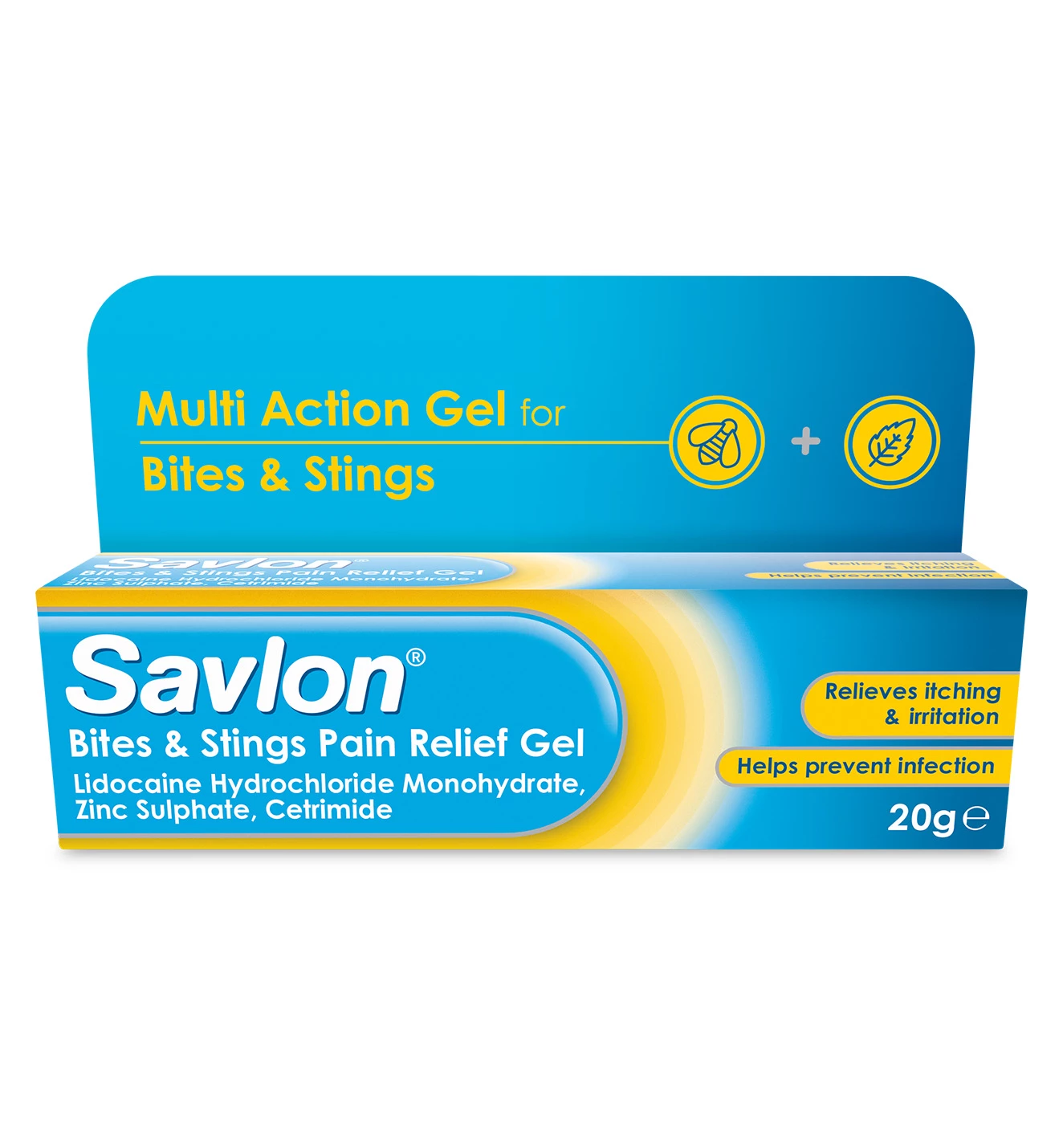 Savlon Bites & Stings Pain Relief Gel
Soothes, protects and relieves the pain and itching caused by insect bites and stings, so you can get on with your day.
Food preparation
The organisation is key when planning a family camping trip and the most efficient way to feed the troops is to plan every meal beforehand.


Once every meal is planned the ingredients need to be prepared and stored correctly in Tupperware or foil.


Food preparation, such as pre-chopping vegetables, will save time when it comes to cooking.



Only take what you need! Measure out ingredients such as flour, butter and seasonings as this will save space and weight in your vehicle.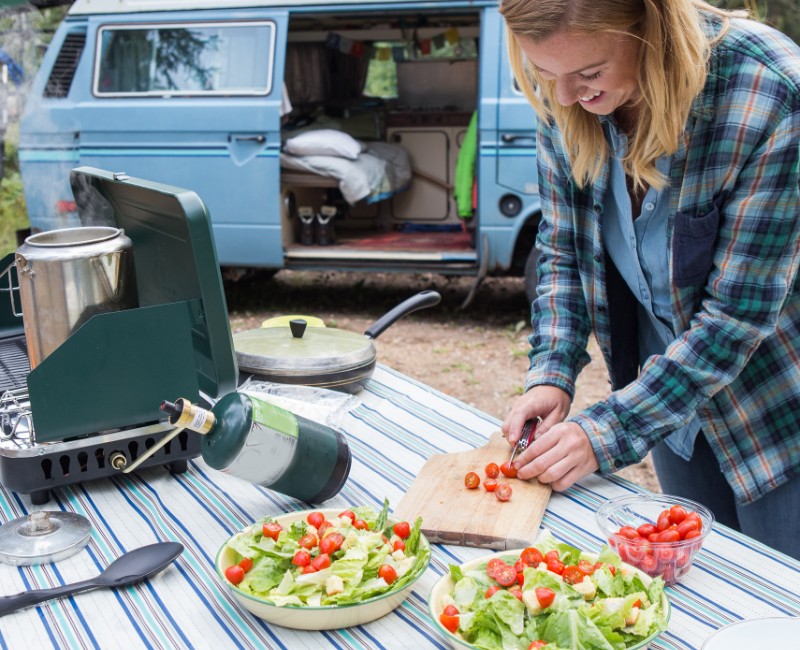 Cooking at the campsite
Make sure to test your camp stove before you leave otherwise you might have some hungry campers on your hands!





Coat the outside of your pots and pans with washing up liquid before putting them on the fire to save cleaning time later on.





Always cover your food while it's cooking to speed up the cooking time and keep bugs out of your food.





Ensure to pitch your cooker/stove away from your tent. This will most likely be part of your campsite rules so make sure you read them thoroughly beforehand.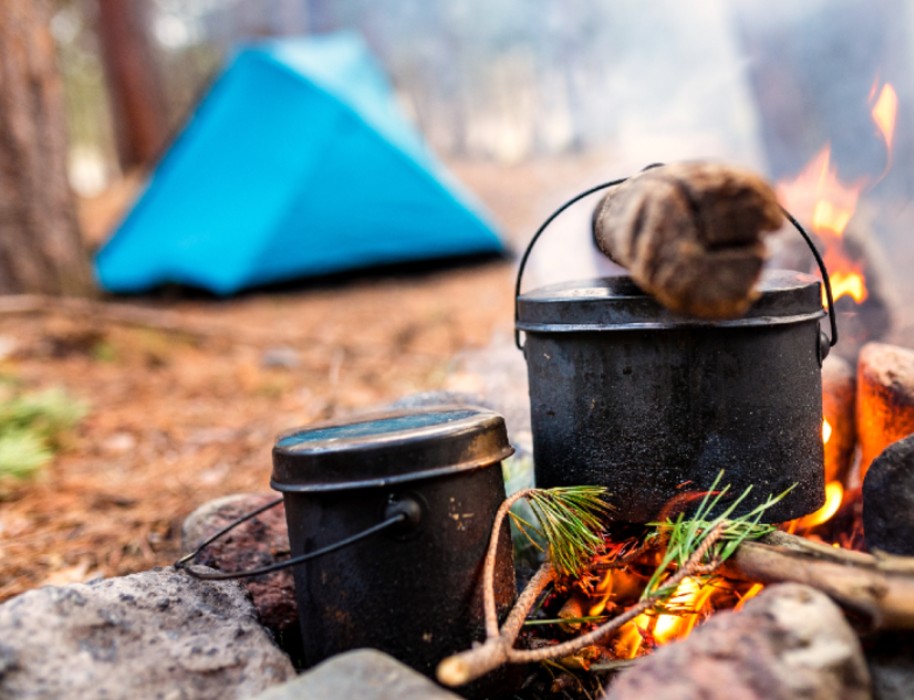 Classic camping foods
Burgers and hotdogs are a camping essential that can be easily adapted whether you're a meat-eater or veggie.





No camping trip is complete without smores! Indulge your sweet tooth with a biscuity, melted chocolate and marshmallows treat around the campfire in the evening.





Kebabs are the perfect large family meal when you're short on time as they can be prepared ahead of time. You can even mix up the ingredients on each kebab to suit everyone's tastes!





Chocolate bananas are exactly what they sound like and they are just as delicious! Simply stuff your banana with chocolate before wrapping it in foil and place in the fire to end up with a yummy chocolate banana.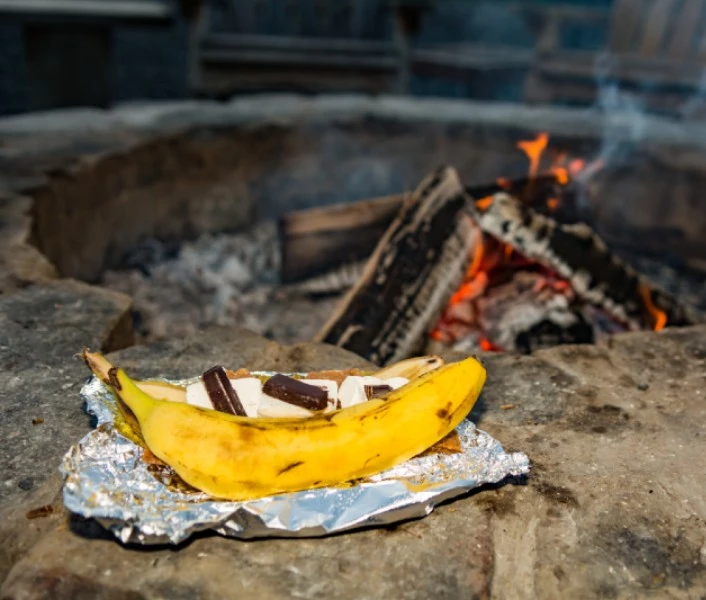 Family games and entertainment
A nature scavenger hunt is a great way to teach younger children about the different types of wilderness and animals in their surroundings. Creating a list of objects to find in nature for your child to find and tick off will keep them interested and engaged for hours!





Get the whole family involved with a water relay! Splitting the family into two teams will allow a sense of healthy competition as well as teach the younger ones about team sports.





Work together as a family to make your way through the alphabet and name a nearby object beginning with each letter, for example, A for Apple tree, B for Butterfly etc.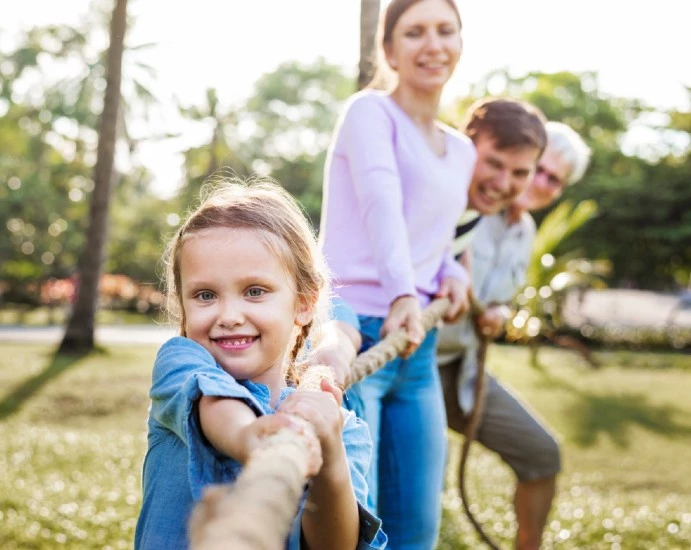 Camping with toddlers & how to keep them entertained
How you keep your children entertained on a camping trip can be entirely determined by the weather, so it's best to be prepared for all scenarios. Some of our top tips:
Bringing some of their toys from home can be a quick and easy way to keep the younger ones occupied with objects they're familiar with. Toys that they can play with using the area around you, such as a bucket and spade, will allow them to explore.





Choosing a campsite with a play area on-site can be the most convenient way to keep children occupied and burn off excess energy whilst the parents relax.





Research different types of plants and trees in the area beforehand as an educational way of playing eye spy.





Plenty of open spaces and a new environment will mean your toddler will spend a lot of time exploring and using their energy. So be sure to pack lots of healthy snacks for them to refuel.





If your toddler is still crawling but very active you may want to bring an activity mat to keep them occupied but allows them to stay within the boundaries of the mat without crawling away.