Need inspiration for how to keep your little ones entertained during half-term? We've put together this guide filled with indoor and outdoor activities to suit children of all ages.
Nature arts & crafts
A short walk through nature usually guarantees pockets full of sticks and leaves, giving your kids the perfect opportunity to get crafty!
Arts and crafts are a popular way to keep your kids entertained this half-term. Use the resources from the outdoors by going for a  forage in the garden to create a mini-masterpiece - fallen leaves, sticks and flowers can all be included!
Useful additions to your craft box:
Coloured paper/card

Paint 

Paintbrushes or stamps

Glitter

Glue Stick/ PVA glue

Pipe cleaners 

Googley eyes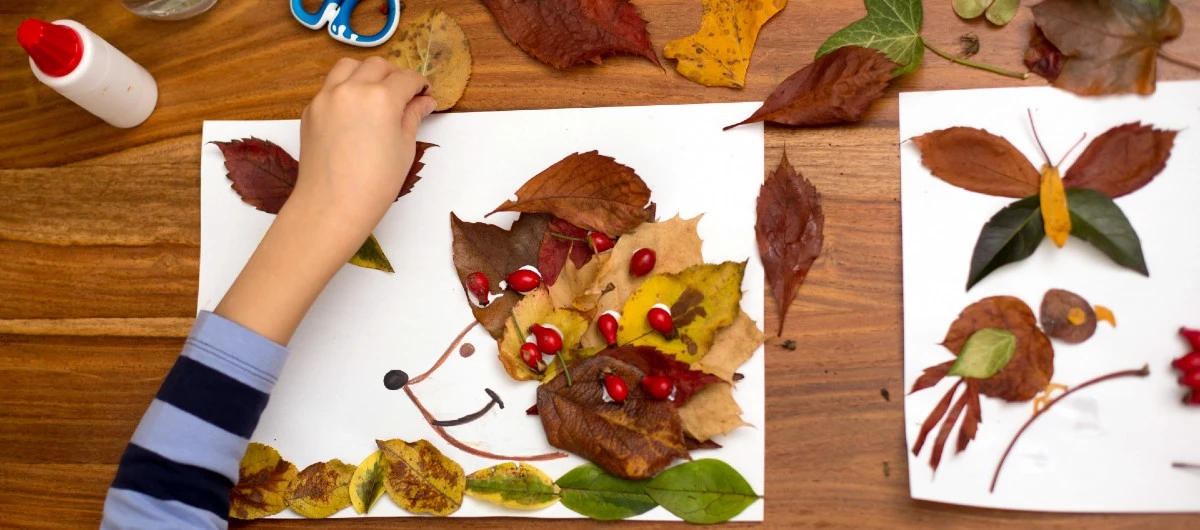 Step 1: Gather the seasonal supplies you collected from the outdoors and spread them out on a surface ensuring your craft box is nearby!

Step 2: Choose your coloured paper or card that will be the background of your mini-masterpiece.

Step 3: If you're creating a collage, start by sifting through your seasonal supplies to decide which you will be painting and decorating or which you will be printing with. Alternatively, you can paint and decorate your leaves or conkers with whichever colours and materials you like - maybe even include glitter or googley eyes to bring them to life!
Step 4: Proudly present your autumnal art and stick to the fridge for everyone to see!
Whether you're a fan of Halloween or not, pumpkin picking is the perfect excuse to get your wellies on and out into the countryside! Families with children of any age are guaranteed to enjoy this day out in the fresh autumn air. Many farms now include the facility to stay and carve your pumpkins before taking them home and many now even have cafes too! Remember to follow government guidelines in your local area and book ahead of time to secure your time slot and avoid crowds. 
Where can I go pumpkin picking?
To find your local pumpkin picking farm head over to YouNeedToVisit for a list of the best locations in the UK, including: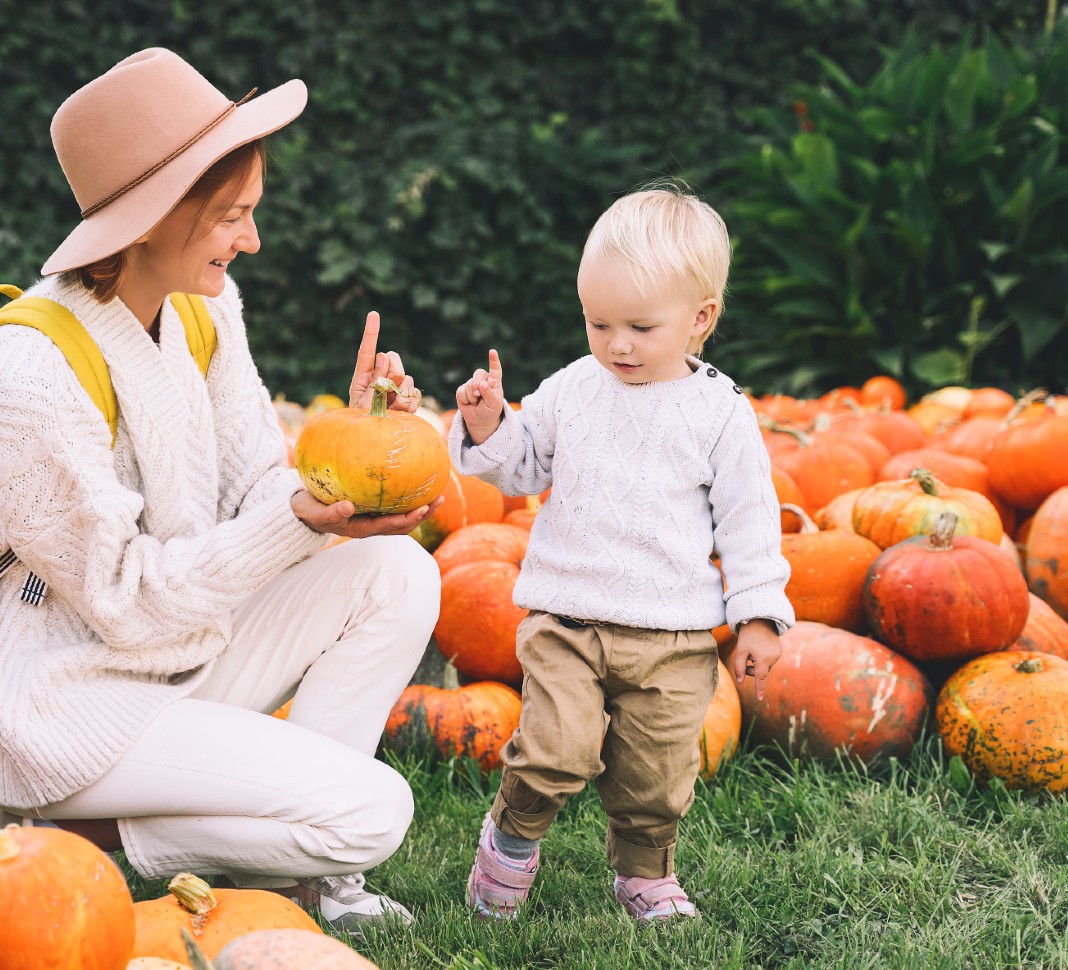 National Trust Family Hike
If you're a National Trust member, why not take advantage of your membership this half-term and take the whole family on a hike? If you're not a member, you can pay family day rates wherever you choose to visit. Don't forget to pre-book your days out to maintain social distancing measures and avoid disappointment!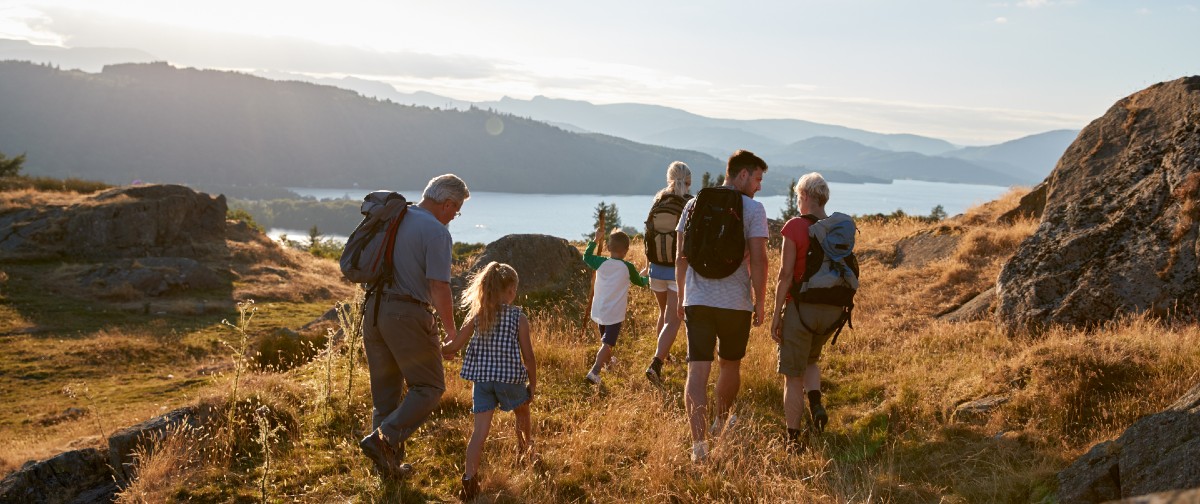 Top picks: National Trust days out
Treetop Trek
With a variety of treks available suitable for ages 3 and above, Treetop Trek provides a fun day out for the whole family. With 3 locations across the North of England; Manchester, Yorkshire & Windermere, find your local adventure centre here. 
Treetop Trek specialise in treetop zip-lining and climbing with ariel challenges that require balancing and flying through the air! They also have treetop nets with added bounce which are suitable for all ages.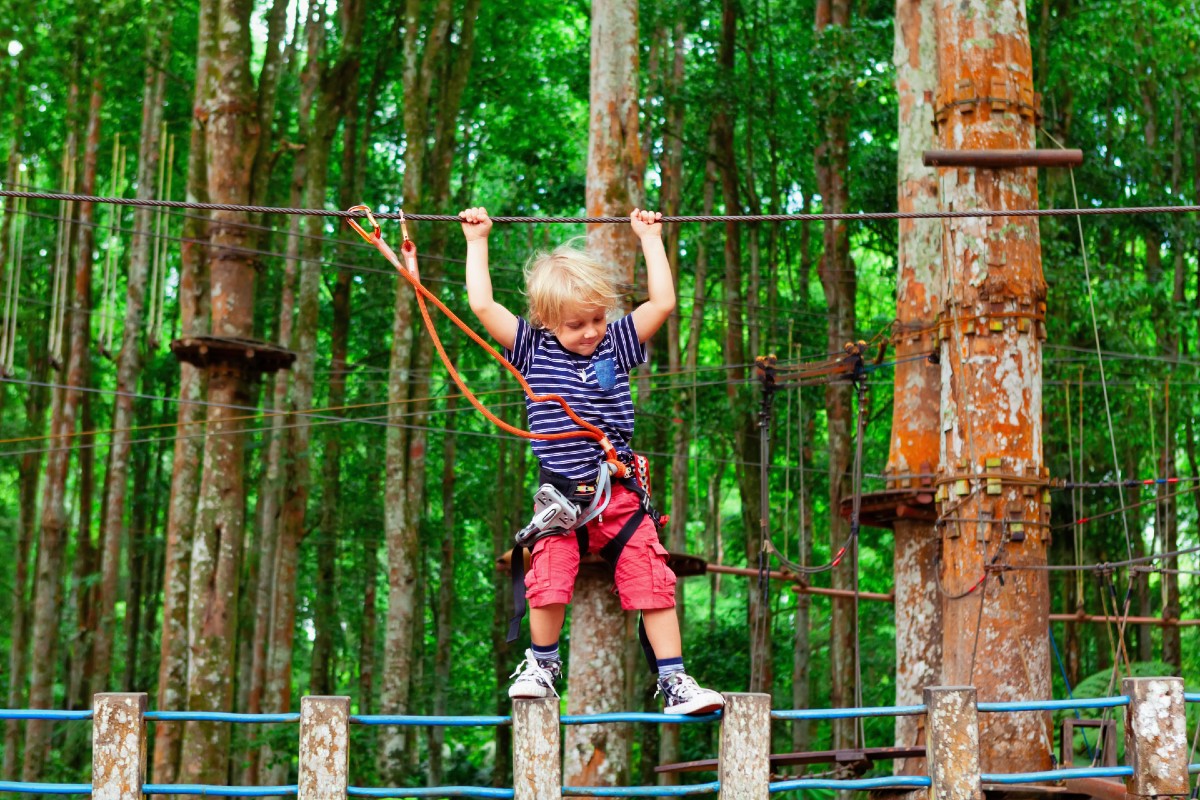 Go Ape!
With 34 locations across the UK, Go Ape is the perfect half-term activity to get the kids active and keep them occupied for hours! Go Ape have adapted to the new social distancing rules and updated their website to include more information about how you can enjoy your day out safely: Coronavirus Statement | Blog | GoApe
What activities are available at Go Ape?
Ziplining

Tree-top adventure

Forest segway

Electric scooters

Netted play area
To find your local Go Ape location, head over to their website: https://goape.co.uk/locations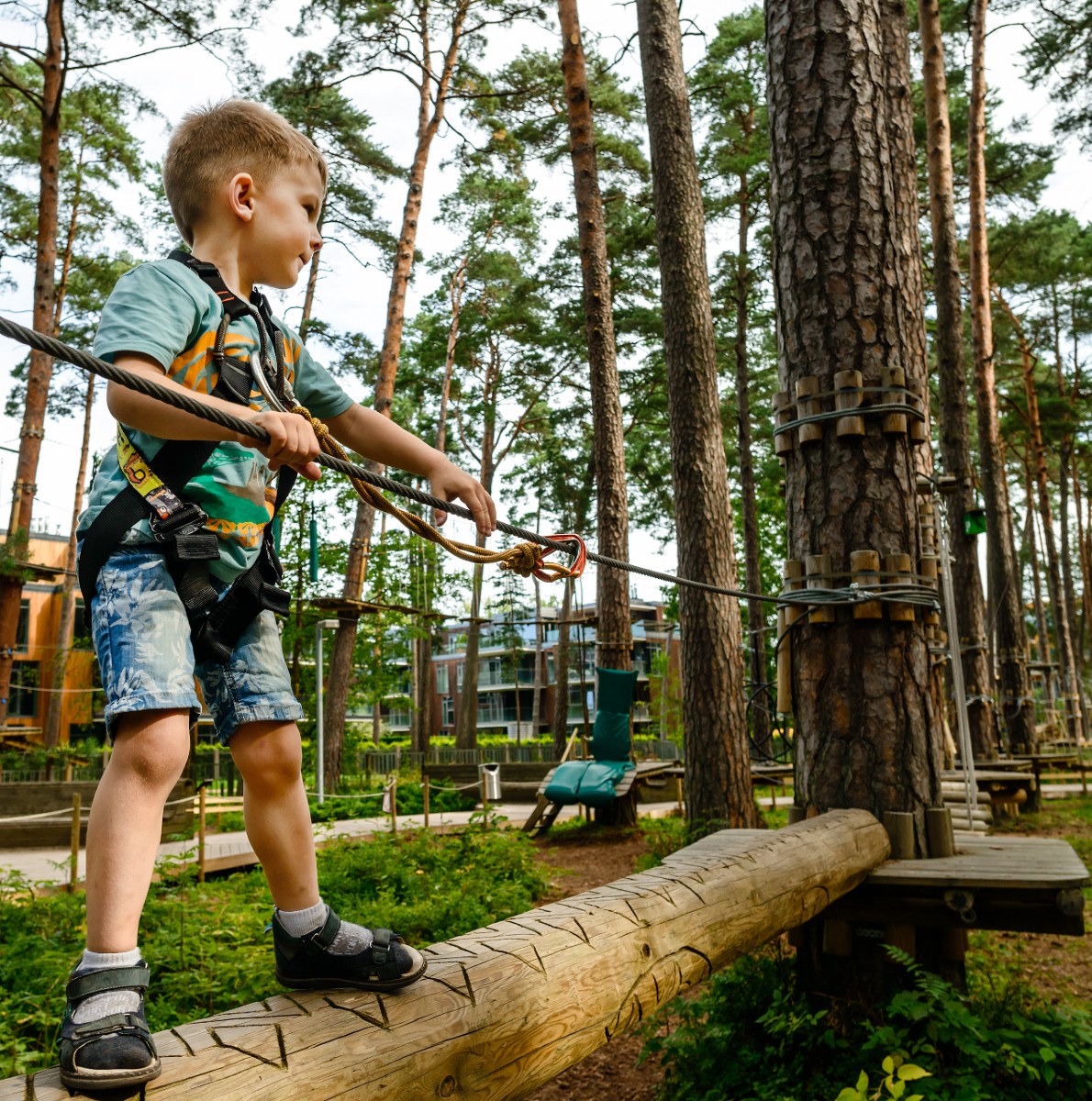 Wildwood Adventure
Based in Surrey, Wildwood Adventure offers treetop thrills for children over the age of 6 including:
Zip-lines

Tight ropes

Climbing challenges

Wobbly crossings

Rope bridges
Wildwood is currently accommodating for children's parties for groups that are from the same household/class/bubble. To find out more information about Wildwood and bookings, head over to the website here.
Halloween baking: Ghostly cookies
Get your little chefs in the kitchen baking this half-term and cook up these child-friendly cookies to get in the Halloween spirit!
You can use any basic cookie recipe to create as many or as little cookies as you would like but make sure you have some spooky cookie cutters at the ready when you've rolled out your dough! We recommend this BBC Good Food cookie recipe.
Don't forget to spread them out evenly on your cookie sheet or you might create one large cookie ghoul! Once your cookies are out of the oven and cooled down to room temperature, it's time to decorate.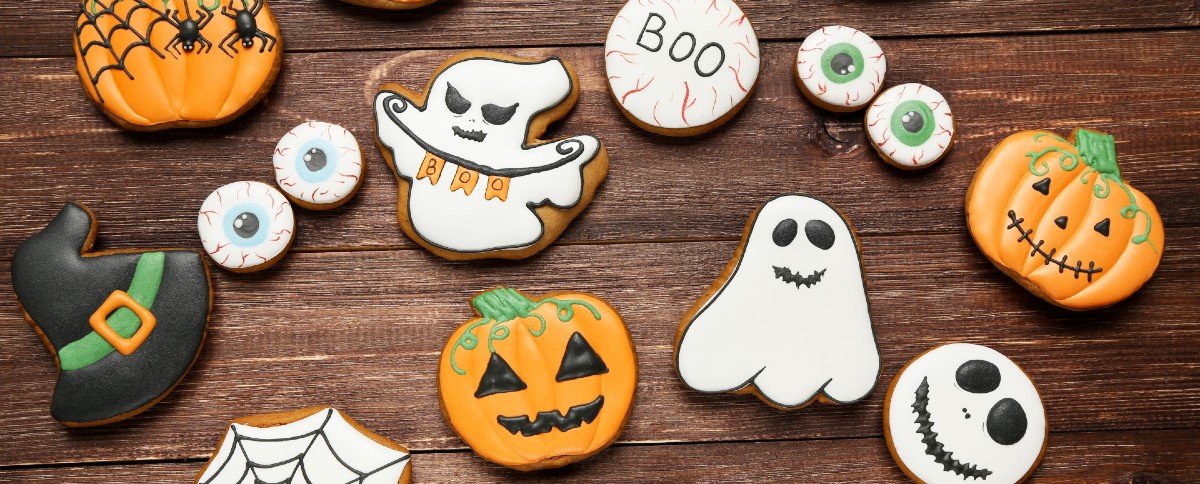 You'll need:
Icing, colours of your choice to make them as spooky as possible!

Edible decorations such as sprinkles

A spoon to spread out the icing on top of the cookies
Once you're done decorating and your cookies are ready to spook your whole family - tuck in and enjoy!
Autumnal memory game/sensory play
For rainy days inside the house where you just want to drink hot chocolates in front of the fireplace, this game is perfect for keeping the kids entertained.
Step 1: First of all, grab a large tray and spread out as many seasonal objects as possible. 
We recommend items such as:
Pinecones

Leaves

Conkers

Candy apply

Halloween cookie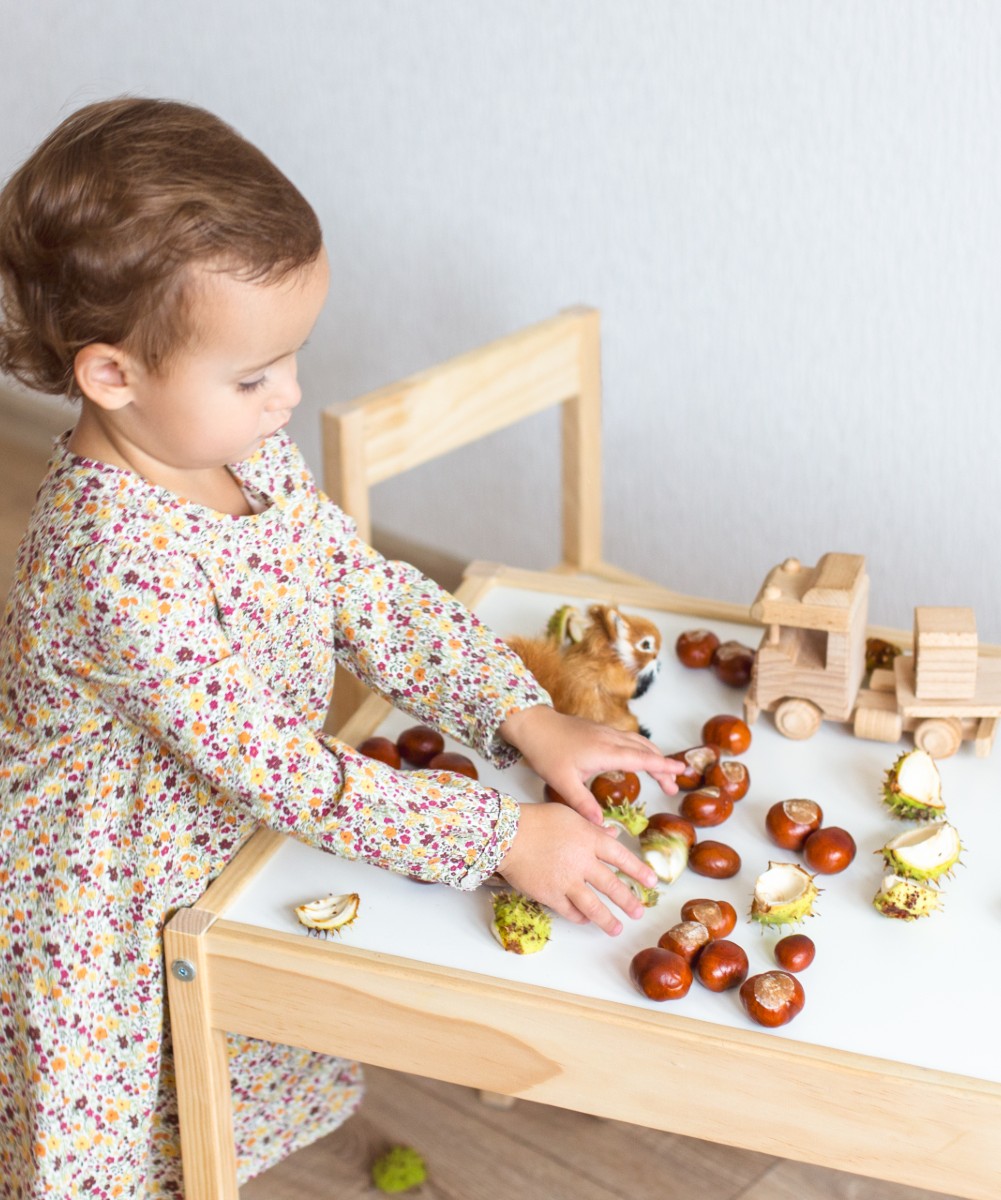 Step 2: Fill the tray with as many items as you wish and cover with a towel.
Step 3: Present the tray to your little ones and remove the towel for just 1minute and ask the kids to try and memorise the items before you recover the tray with the towel. 
Step 4: Remove an item and present the tray to them again before asking "which item is missing?". Repeat this as many times as you like!
Alternatively, if your child is younger and starting to explore with their hands, put all these objects in a shallow tub for them to explore. Sensory play with new objects textures allows your little one to develop their movement and touch senses. 
Caring for your skin - we got it covered!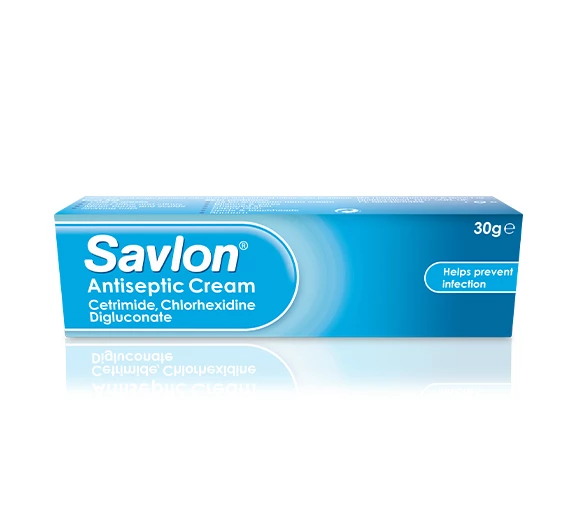 Cleanse your skin and help prevent infection
Savlon Antiseptic Cream is suitable for both adults and children to cleanse and reduce the risk of infection in minor wounds, cuts and grazes, and superficial burns.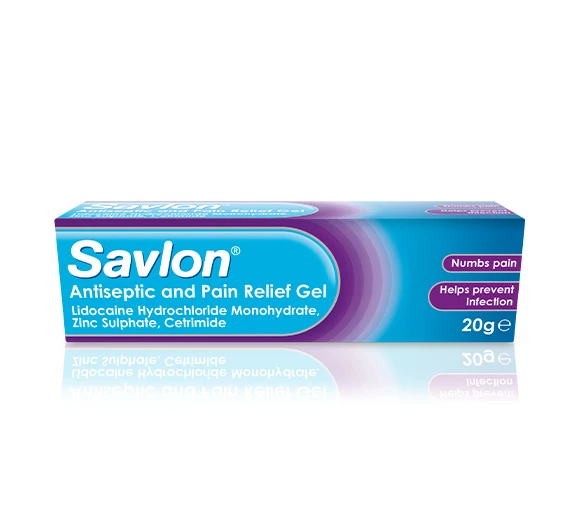 Relieves pain and helps prevent infection
Savlon Antiseptic and Pain Relief Gel contains antiseptic and anaesthetic to help prevent infection and relieve pain or skin irritations.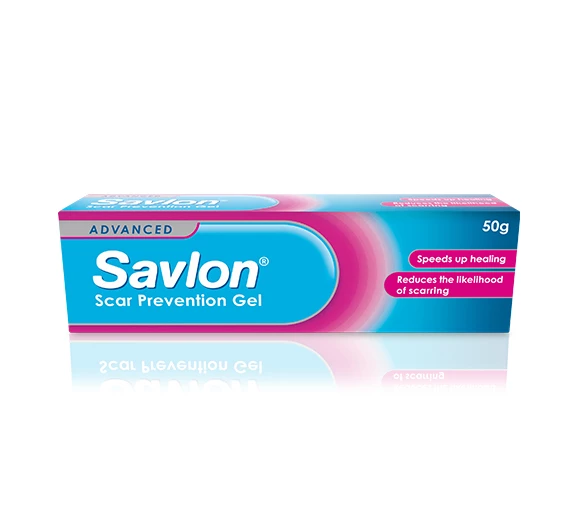 Promotes faster healing and helps reduce the likelihood of scarring.
Savlon Scar Prevention Gel helps soothe the pain of minor wounds and superficial burns. Its hydro-active colloid gel creates optimal healing conditions, reducing the likelihood of scarring.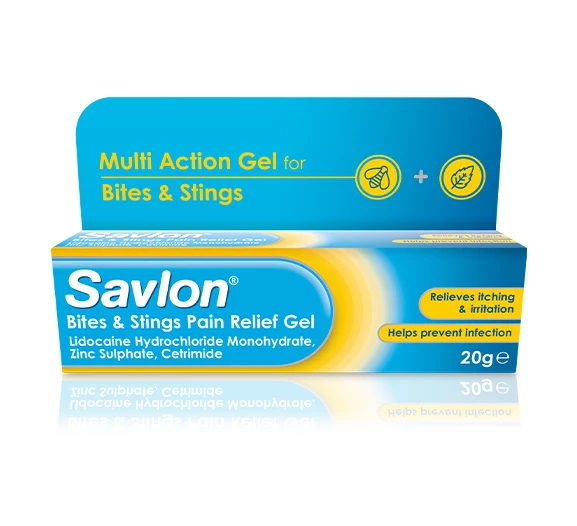 Relief from insect bites and stings
Savlon Bites & Stings Pain Relief Gel is a multi-action formula which soothes, protects and relieves the pain and itching caused by insect bites and stings, so you can get on with your day.